Delivery & Returns
Delivery
Delivery for all UK Mainland orders current dispatch time 1-2 working days.
For orders placed in the Ireland, Northern Ireland, Scottish Highlands and offshore please ask for shipping quote prior to purchase, please allow a minimum of 2 working days for delivery.
All international orders will be dispatched the same day where possible.
Customs delays are out of our control, all taxes and duties due on imports are payable by the purchaser as these are out of our control.
Please note we do not ship to the U.S.A
All overseas orders please contact us for shipping quote before purchase
Our deliveries are made by Royal Mail and DPD.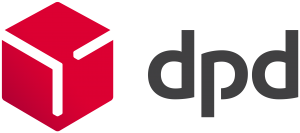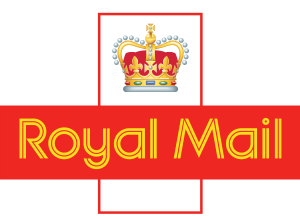 Cancellations & Returns
The customer has 28 days from goods receipt to decide whether to keep the goods or not the customer must inform Thornley Road Service Station Ltd in writing within seven working days of goods receipt in writing if he or she wishes to cancel the order. This should be done by sending an email to us, subject matter
To cancel an order send an e-mail address click the 'Contact Us' button on most pages.
Once the cancellation has been served it is the customers duty to return the goods to Thornley Road Service Station Ltd and in the meantime to take reasonable care of them so that when they are received by Thornley Road Service Station Ltd they can be sold again as new. All return costs are payable by the customer and will in no way be subsidised by Thornley Road Service Station Ltd. If Thornley Road Service Station Ltd receives the goods in a condition that enables them to be sold again as new then a refund will be issued within the 28 day period.
Restrictions
Specially ordered goods may not be cancelled or returned unless damaged in transit or faulty. Non-stocked parts which have to be specially ordered are also non-refundable. Once Thornley Road Service Station Ltd has received the order a 7 working day cooling off period will be given to the customer before the order is placed with our supplier. Once the order has been placed with the supplier the customer cannot cancel the order and no refund will be given. Should the customer wish to opt out of the 7 day cooling off period so as not to delay the order, this must be done in writing.
Damaged Goods
Goods that's are found to be damaged on receipt must be reported to Thornley Road Service Station Ltd within 7 days of receipt. Should damaged goods be reported after this time the goods will not be accepted back for refund or replacement. These goods should not be used and remain in the original packaging wherever possible. Thornley Road Service Station Ltd will arrange collection of these goods and refunds will be issued as soon as it is confirmed that the goods are damaged. It may be necessary for the carriage company responsible for delivery to the customer to inspect the goods at the customers premises or the address to which the goods were delivered. The customer must makes the goods available to the carriage company, as it may be necessary for a refund.
Warranty
Our guarantee applies only where purchased goods have been used solely for the intended purpose and have not been used in any form of motor sport i.e racing,rallying or speed trails.
All parts are fully warranted against defects in materials and workmanship. Warranty will not cover labour, failure of a related component, failure resulting from faulty installation or misuse. Liability will not exceed the cost of the original component. During the warranty period (usually 12 months) please contact us immediately should any problem occur. We will then advise you, before replacing the failed component, as to the best course of action.
With all claims, both a copy of the customer invoice and our returns from (filled in by yourselves) must be received by us prior to you returning the parts. We wil decide the method of return carriage and will charge it to you the customer if the fault is not ours.
Get in Touch
Complete the contact form below and a member of our team will be in touch. Alternatively, you can give us a call using the numbers below.